The Premiere Security Solution for Your Business, People and Property
Live Presence. Real-Time Tracking. Advanced Technology.
Created by security and safety experts, combining live monitoring with state-of-the-art technology and advanced analytics. Proven the most effective system for preventing theft, damage, and harm — to your people, profits, and reputation.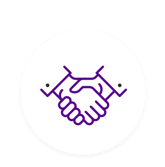 Trust
Our clients include some of the biggest names in their industries. We tailor systems to fit your needs, optimizing deterrence for your unique conditions.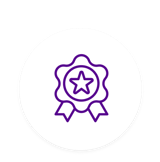 Experience
We're veterans in security, tracking and law enforcement. We helped innovate GPS and tracking for protection, prevention and apprehension. And we know the security and safety challenges facing commercial businesses today.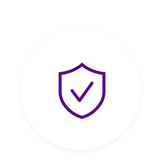 Results
We combine the best tools in the business for maximum effectiveness. Remote technology. Tracking. Expert live monitoring.
We identify and track criminal suspects in partnership with law enforcement to help facilitate apprehension.
No other firm delivers our results.
A Legacy of Security Innovations
We Focus on Excellence
Commercial protection today isn't about a guard and a camera. It's a system of long-term relationships, unparalleled service, and combining the most advanced technology with real-time, live monitoring. We've been pushing the envelope to safeguard businesses for decades. We're still at it.
We Meet Every Business' Unique Needs
Safety isn't a one-size-fits-all proposition — no two locations are alike even if they're the same business. Changing the environment only happens if you take the time to understand its unique conditions.
We Combine Technology and People to Provide a Holistic Solution
We know how important a live security presence is. We make it even more effective. Our system combines advanced analytics, remote video and audio tours, voice live-response, and a remote human presence you can count on. It's a new kind of vigilance, proven to improve rates of prevention, protection and apprehension.
We Help You Make Communities Safer
When a business shifts to a SolvLive system, our security solutions change the nature of your space, reducing the risk of incidents to both employees and customers. But the impact goes far beyond your walls. The safer your business is, and the more criminals are deterred and apprehended, the more the community can take back its streets.
Industry and Solutions Experts with Deep Experience in Law Enforcement, Loss Prevention, Technology, and Business Operations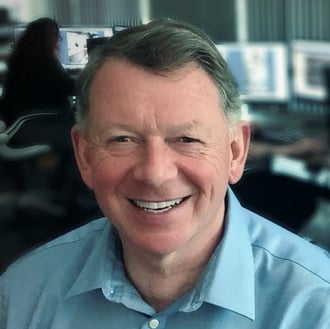 Mike May
CEO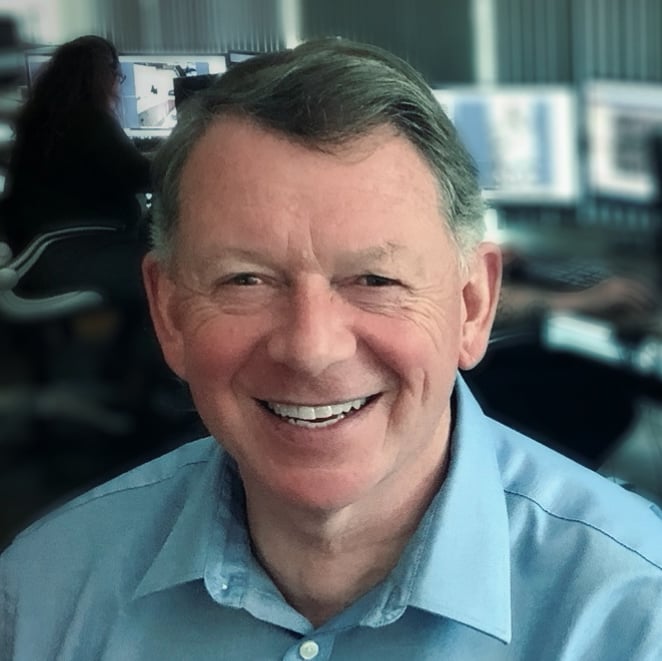 Mike May
CEO
Mike May is a seasoned professional in the security and loss prevention industry. Most recently, May was named as President for Spectrum Management/ETS, a company that provides GPS tracking devices to banks, retail and law enforcement agencies. He was tasked with turning the business around by the control shareholder. In 6 months he moved the business from an $800K loss annually to an EBITDA run rate for 2013 of $1.8-2.0mm with free cash flow running over $1.5mm annualized. May stabilized the business strategy and moved the company to a national sales initiative.
Prior to taking on Spectrum/ETS, May was Founder of Iverify, one of the largest dedicated video monitoring centers in the country delivering verified business data to help companies increase revenue and profitability. Iverify's unique, interactive solution integrates real-time audio, remote video and motion detection with web-based displays and reporting servicing national retailers, financial institutions and public utilities. Under May's leadership as President and CEO from 2004 – 2011, the company delivered an enormous amount of organic growth. At Iverify, he assembled a first class team that delivered high growth and superior revenue per unit. The company produced consistent EBITDA, achieved listing on the Inc 500 for high growth in 2009 and had a top 25 Woman Business Executive in Charlotte on its leadership team.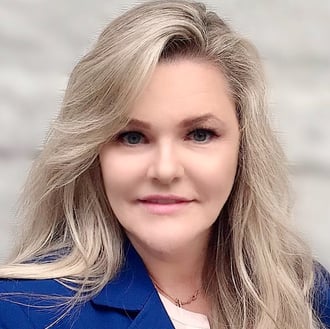 Deanna Hubert
Executive Vice President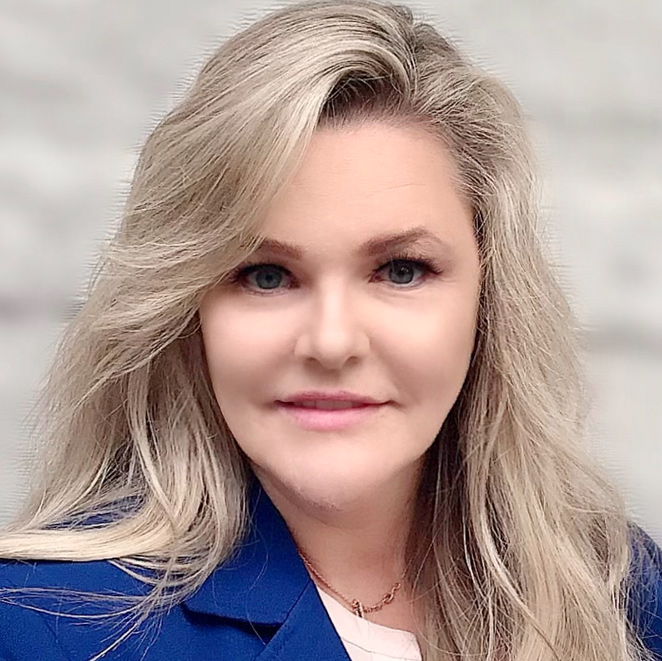 Deanna Hubert
Executive Vice President
With more than 20 years serving the security industry Hubert is recognized as an industry expert in creating and implementing strategies to reduce crime, increase apprehension and recover assets through the utilization of tracking technology. In 2010, Deanna played a key role in the successful development and implementation of a new solution to the pharmacy industry resulting in partnerships with two of the largest pharmacies in the United States. The culmination of this experience, developing partnerships with Law enforcement and Hubert's grass root approach, resulted in a multitude of successful suspect apprehensions and crimes solved across many different sectors including Financial, Pharmacy, and Retail.
In July of 2022 Deanna was promoted to EVP BlueTracs, In this capacity, Deanna Leads the company with responsibility over all of the sales related functions in the United States as well as overseeing internal operations, maximizing the company's operating performance, and helping to achieve the company's goals. Throughout her career with BlueTracs, Deanna has held a variety of progressive positions charged with Operations Management, Business Development, Relations Building, Team Management and National Client Acquisition.
Recognition- Deanna was recognized in 2016 by FBI Director James Comey for her efforts in providing exceptional service in the public interest.
PROFESSIONAL AFFILIATIONS
Crime Stoppers of Puget Sound, Seattle, Washington
Executive Board of Directors-Treasurer 2007-2017
FBI Citizens Academy Alumni Association, Seattle, Washington 2007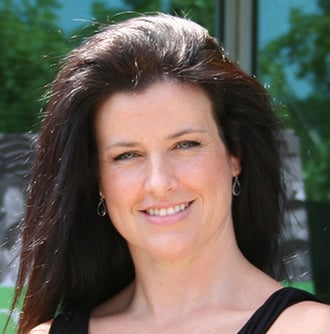 Amy Carey
Senior Vice President for Video, Security, Audio and Tracking Monitoring Operations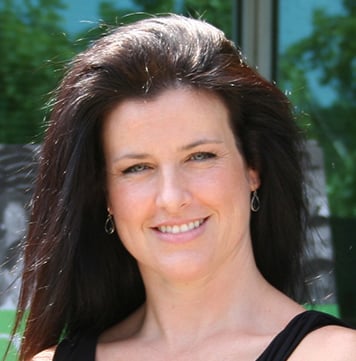 Amy Carey
Senior Vice President for Video, Security, Audio and Tracking Monitoring Operations
Amy Carey has held a wide range of roles in the security industry for the last 16 years. She is highly experienced in the monitoring sector with sales and management responsibilities. She oversaw interactive video and audio monitoring, loss prevention services and GPS tracking. Over the last 9 years with Bluetracs Amy has overseen client sales, the field operations team, equipment installations and service. She now manages the operations for the Monitoring Center in Boston MA as Senior Vice President for Video, Security, Audio and Tracking.
Amy has played an integral role working strategically and collaboratively with companies to provide unique and innovative solutions that meet customer security and business challenges. Her functional responsibility comprises the following: delivery of key business data that contributes to increased revenue and profitability, increase safety and security along with solutions and processes that support the client company needs.
Carey was formally Director of Client Services at Iverify, one of the largest dedicated video monitoring centers in the country, providing real-time audio and remote video to large national retailers across the country.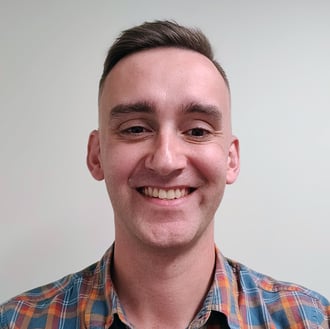 Jonathan Selesky
Vice President, Technology and Technical Services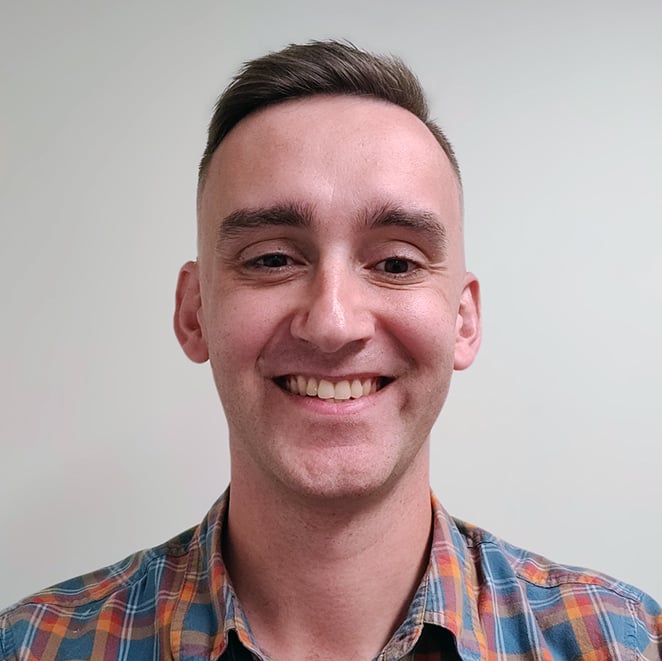 Jonathan Selesky
Vice President, Technology and Technical Services
Jonathan is responsible for the technology at Solv from the client facing solutions to the inner workings of the systems and tech that our agents use in the monitoring center. Since coming onboard with Solv in 2021 he has built out a highly efficient service department and streamlined our installation process when it comes to video, audio and alarm monitoring. Jonathan has also done a top to bottom rebuild of many of the company policies surrounding the use of technology
and the way our internal resources leverage hardware and software to improve the customer experience. In light of the increase seen in crime Jonathan and his team are always looking for ways to improve customer experience, one of the ways this is accomplished is by leveraging the
latest available technology in video analytics and AI to mitigate the high false alarm rates that are widely experienced in the industry. A goal of Jonathan's is to build a suite of technologies working together to achieve a 99% reduction in false alarm rates.

With 16 years in the security industry and experience ranging from an apprentice installer and in time running his own integration company, Jonathan has been involved with every technological
aspect of the industry from black and white cameras recording to VCRs to where the industry is now with high-definition cameras leveraging video analytics and AI recording to cloud-based solutions. And as the industry moves, he continues to move and learn with it. In business as in life Jonathan values integrity, wellbeing, and balance over all else. He is confident that our customers see this reflected in the way SolvLive provides services and in the way that they run
their business.
Today Jonathan lives in Massachusetts with his wife and their three huskies.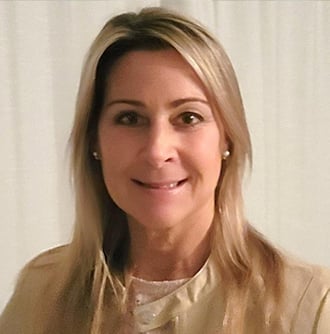 Kristin Oliveri
Director, Financial Services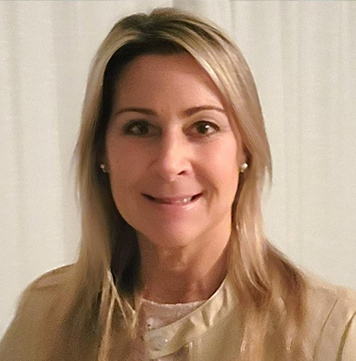 Kristin Oliveri
Director, Financial Services
As Director of Financial Services, Kristin manages bookkeeping, accounting, financial reporting and financial analysis. She has over 20 years of finance and bookkeeping/accounting management with small businesses in Central Massachusetts and the Metrowest area. Since joining BlueTracs in 2018, Kristin oversees all areas of finance including accounts payable and receivables, job costing, cash management,
general ledger, inventory, banking and reconciliations, and the preparation of quarterly financial statements. There are a number of things over the past four years that she has enjoyed while working at BlueTracs, such as problem solving, providing timely and relevant analyses, and working as a team to
grow the company.
Outside of BlueTracs, Kristin is the owner of a security guard company, for which she had worked as the operations manager for the last 14 years.
PROFESSIONAL AFFILIATIONS
Shrewsbury Town Meeting Member 2000-2009, 2022-Present
Board of Directors, Shrewsbury/Grafton League of Women Voters 2005-Present
Shrewsbury High School Athletic Hall of Fame Committee 2000-Present
Kristin earned her Bachelor of Science in Sports Management from the University of Massachusetts in Amherst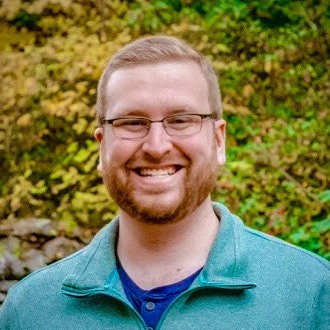 Nick Trudeau
Manager for Video, Security, Audio and Tracking Monitoring Operations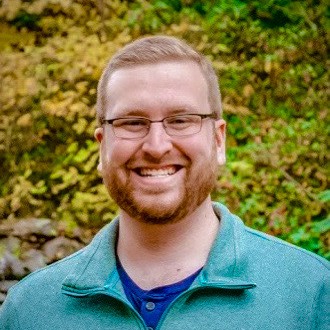 Nick Trudeau
Manager for Video, Security, Audio and Tracking Monitoring Operations
Nicholas Trudeau has been working in the security industry for 10 years, with positions as patrol officer at apartment complexes on site security in hospital emergency rooms, large concert events, sporting venues, and held a loss prevention role at Target.
Nick has been with SolvLive for 3 years, starting as a monitoring center specialist, growing into a lead positions, then took on the shift supervisor role and now oversees the Monitoring Center team of 3 shifts as the Monitoring Center Manager.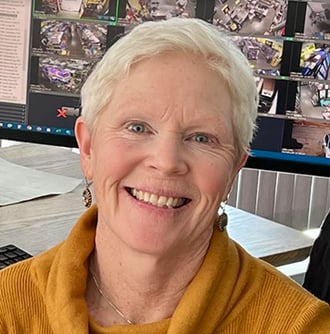 Tricia May
Director, Human Capital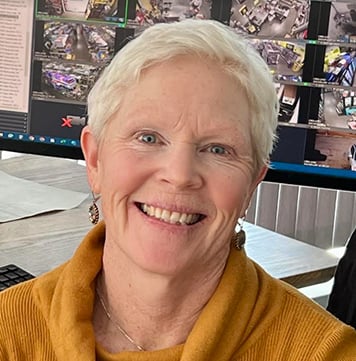 Tricia May
Director, Human Capital
Tricia May joined Bluetracs as Director of Human Capital in 2018. Prior to joining Bluetracs, Tricia spent over 20 years in the security industry working in a technical sales and training capacity with both local alarm companies and national manufacturing companies. She has several years of experience in system design and application as well as system programming. Trica spent several years as a Regional Sales Manager and later National Sales Trainer for integrated system manufacturer, Silent Knight, out of Minneapolis. During her tenure with Silent Knight, Tricia taught NFPA-certified CEU courses to installation technicians in the application and programming of fire alarm systems. Her sales and technical training have brought her across the United States, working with system integrators, law enforcement, and fire services professionals. In addition to her time at Bluetracs, Tricia owns and operates a livestock farm and enjoys running, biking, and time with her family.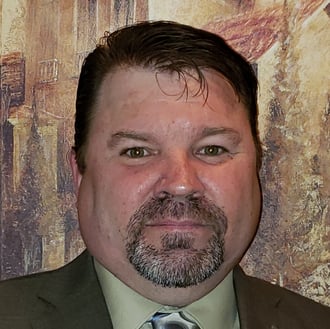 John Nahlik
Director, Technology and Tracking Support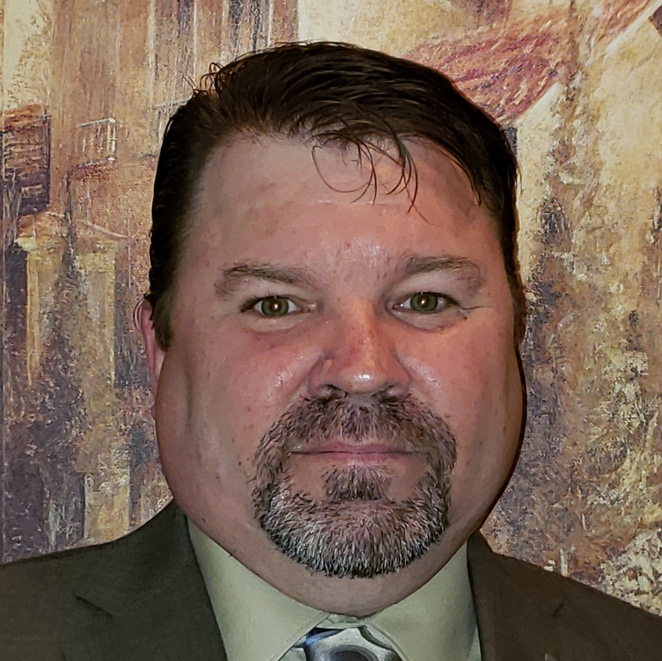 John Nahlik
Director, Technology and Tracking Support
John began his career in the tracking industry in 2007 with Electronic Tracking Systems as a Technical Support Specialist. John advanced within the company and continued to learn new roles and take on added responsibilities in the field. Among his many roles, John provides expert witness testimony for criminal prosecution.

John has excelled in a team management environment, distance managing a nationwide technical staff which drastically improved productivity and billable hours to projects. John is skilled in process management with strong attention to detail yet his management style encourages new pathways to improved performance. John is a key contributor to the development, testing, and launch of new proprietary platforms in the Tracking Industry.
Previous industry experience: Lead Operator/Dispatcher for Jefferson County MO 9-1-1.
John earned an AA degree in Business Management from Jefferson College.
Talk to a Security Expert
Our History
Our security solution protects your business and your customers — with video, audio, and remote, real-time human monitoring.
Prevention. Protection. Apprehension.
Security and Safety Innovators
SolvLive is the capstone of a long history of security industry milestones, from video monitoring to telecommunications to video analytics and GPS tracking. We bring advanced platforms, software and technologies under one umbrella — including BlueTracs remote live interactive audio and video monitoring and product tracking solutions.
Our pedigree includes developing security technology for and with Texas Instruments, LP innovations, iVerify and 5th Element. We have built thriving critical partnerships with Verizon and other data providers, and close relationships with law enforcement.
Today, our security solution is deployed in 49 states. We're proud to be the go-to for industries from financial institutions and high-value assets storage to multi-unit residential properties, retail stores and warehouses, pharmacies, and real estate.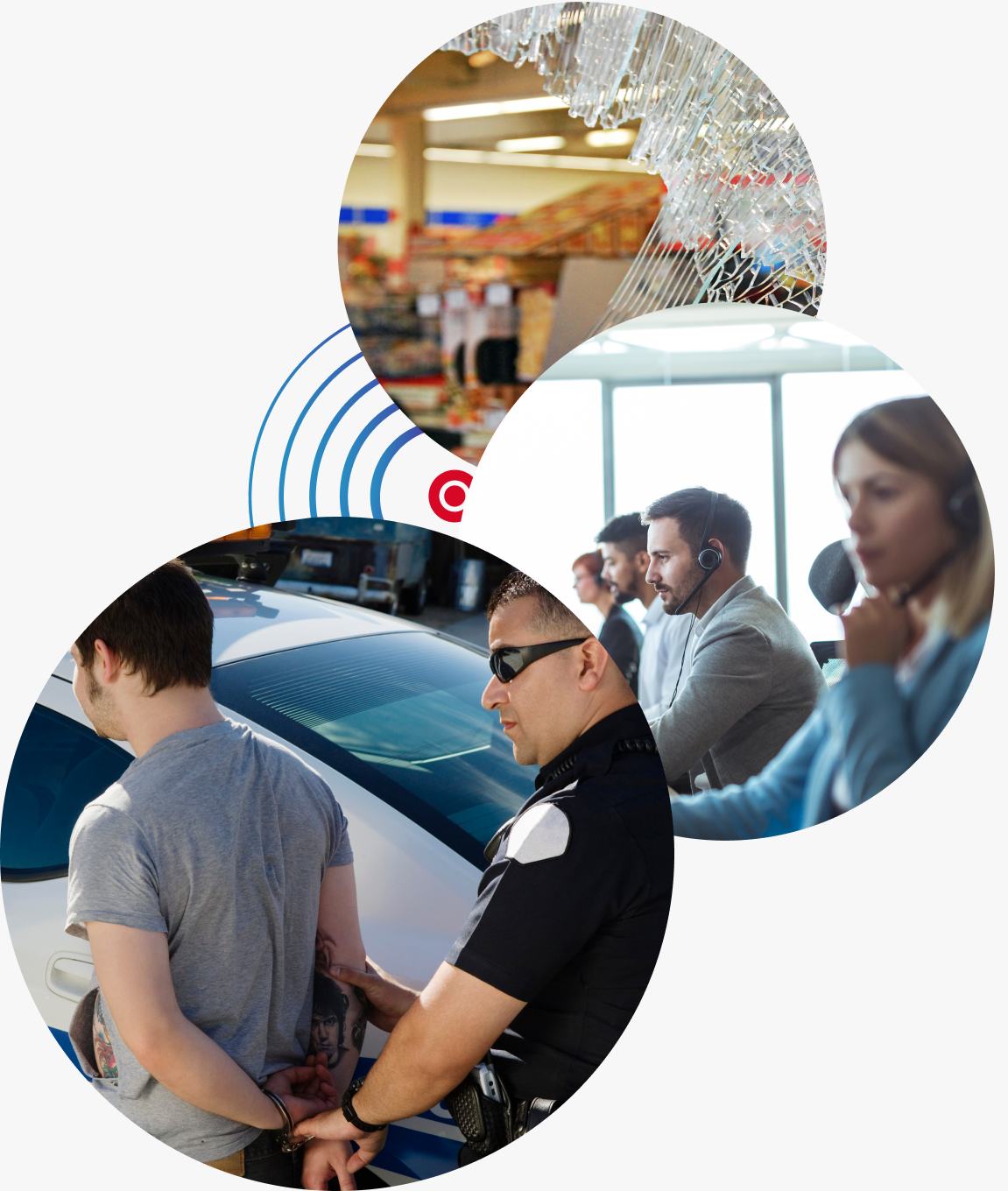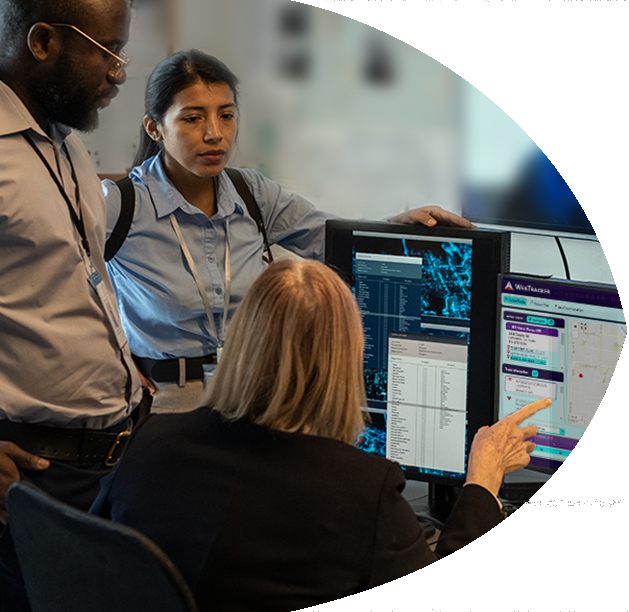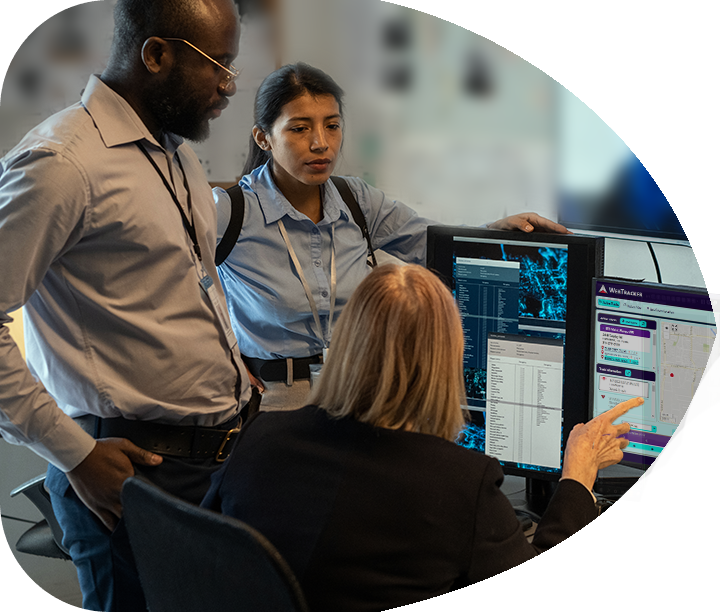 We Know What It Takes to Keep Your People, Reputation, and Property Safe